Regular price
$80.00
Sale price
$49.99
Unit price
per
Sale
Sold out
Mosquito Killer LED Lamp For Garden  !!!
LED Mosquito Killer Lamp Garden USB Electronic Mosquito Killer Lamp Outdoor Mosquito Dispeller Trap Bug Insect Killer Zapper
Garden USB Electronic Mosquito Killer Lamp Outdoor Mosquito Trap Bug Insect Fly Killer Zapper UV Night Light


Low power consumption, high anti-mosquito performance.
Good for use in garden, courtyard, balcony, bed-room, hall, hotel and office.
The electronic bug zapper utilizes a high frequency blue light which is proven to be the most effective to lure flying insects during the day or night to form a practical, efficient, hygienic and automatic electronic insect extermination system.
Open it, flying or crawling insects nearby will be attracted to the light and approach the electronically charged metal grid which will result in their electrocution.


Specifications :

Cover Material : ABS
Color : Black
Plug : USB
Voltage : 5V
Wattage : 5W

Package Includes : 1 x Mosquito Killer Lamp, 1 x Pole 
Mosquito bites Facts
Mosquito bites are the itchy bumps that appear after mosquitoes use their mouthparts to puncture your skin and feed on your blood. The bump usually clears up on its own in a few days. Occasionally a mosquito bite causes a large area of swelling, soreness and redness. This type of reaction, most common in children, is sometimes referred to as skeeter syndrome.

Bites from mosquitoes carrying certain viruses or parasites can cause severe illness. Infected mosquitoes in many parts of the world transmit West Nile virus to humans. Other mosquito-borne infections include yellow fever, malaria and some types of brain infection (encephalitis).

Symptoms

Mosquito bite signs include:
A puffy, white and reddish bump that appears a few minutes after the bite
A hard, itchy, reddish-brown bump, or multiple bumps, appearing a day or so after the bite or bites
Small blisters instead of hard bumps
Dark spots that look like bruises

More-severe reactions may be experienced by children, adults not previously exposed to the type of mosquito that bit them, and people with immune system disorders. In these people, mosquito bites sometimes trigger:


A large area of swelling and redness
Low-grade fever
Hives
Swollen lymph nodes
Children are more likely to develop a severe reaction than are adults, because many adults have had mosquito bites throughout their lives and become desensitized.

When to see a doctor

If mosquito bites seem to be associated with more-serious warning signs — such as fever, headache, body aches and signs of infection — contact your doctor.

Causes

Mosquito bites are caused by female mosquitoes feeding on your blood. Female mosquitoes have a mouthpart made to pierce skin and siphon off blood. Males lack this blood-sucking ability because they don't produce eggs and so have no need for protein in blood.

As a biting mosquito fills itself with blood, it injects saliva into your skin. Proteins in the saliva trigger a mild immune system reaction that results in the characteristic itching and bump.

Mosquitoes select their victims by evaluating scent, exhaled carbon dioxide and the chemicals in a person's sweat.

Complications

Scratching bites can lead to infection.

Mosquitoes can carry certain diseases, such as West Nile virus, malaria, yellow fever and dengue fever. The mosquito obtains a virus or parasite by biting an infected person or animal. Then, when biting you, the mosquito can transfer that virus or parasite to you through its saliva. West Nile and encephalitis viruses are found in the United States. Dengue fever has been reported in several southern states and Hawaii. Other diseases, such as malaria and yellow fever, are far more common in tropical areas of the world.

Prevention

You can take several steps to protect yourself from mosquito bites.

Avoid and exclude mosquitoes
Limit exposure to mosquitoes by:

Avoiding outdoor activities when they're most active, dusk to dawn
Repairing any tears in the screens on your windows, doors and camping gear
Using mosquito netting over strollers and cribs or when sleeping outdoors
Use insect repellent
The most effective insect repellents in the United States include one of three active ingredients:

DEET

Icaridin (also called picaridin)
Oil of lemon eucalyptus (a plant-based compound)
These repellents temporarily repel mosquitoes and ticks. DEET may offer longer lasting protection. Whichever product you choose, read the label before you apply it. If you're using a spray repellent, apply it outdoors and away from food.

If you're also using sunscreen, put it on first, about 20 minutes before applying the repellent. Avoid products that combine sunscreen and repellent, because you'll likely need to reapply sunscreen more often than repellent. And it's better to use only as much repellent as you need.

Used according to package directions, these products are generally safe for children and adults, with a few exceptions:

Don't use DEET-containing products on infants younger than 2 months.
Don't let young children get DEET or icaridin-containing products on their hands or faces.
Don't use oil of lemon eucalyptus on children under age 3 years.
Don't apply repellent under clothing.
Don't apply repellent over sunburns, cuts, wounds or rashes.
When you go indoors, wash with soap and water to remove any remaining repellent.
Treat clothing and outdoor gear
Permethrin is an insecticide and insect repellent used for additional protection. This product is applied to clothing and outdoor gear, not skin. Check the product label for specific application instructions. Some sporting goods stores sell clothing pretreated with permethrin.

Use protective clothing and gear
Weather permitting, wear:

Long sleeves
Socks and closed-toe shoes
Long pants, possibly tucked into the tops of your socks
Light colors
A hat that protects your ears and neck or one with mosquito netting that covers your face
Take preventive medication
If you tend to have large or severe reactions to mosquito bites (skeeter syndrome), consider taking a nondrowsy, nonprescription antihistamine when you know you'll be exposed to mosquitoes.

Reduce mosquitoes around your home
Eliminate standing water, which mosquitoes need to breed. To keep your house and yard free of mosquito pools:

Unclog roof gutters.
Empty children's wading pools at least once a week, and preferably more often.
Change water in birdbaths at least weekly.
Get rid of old tires in your yard.
Empty outdoor flower pots regularly or store them upside down so that they can't collect water.
Drain your fire pit if water collects there.
View full details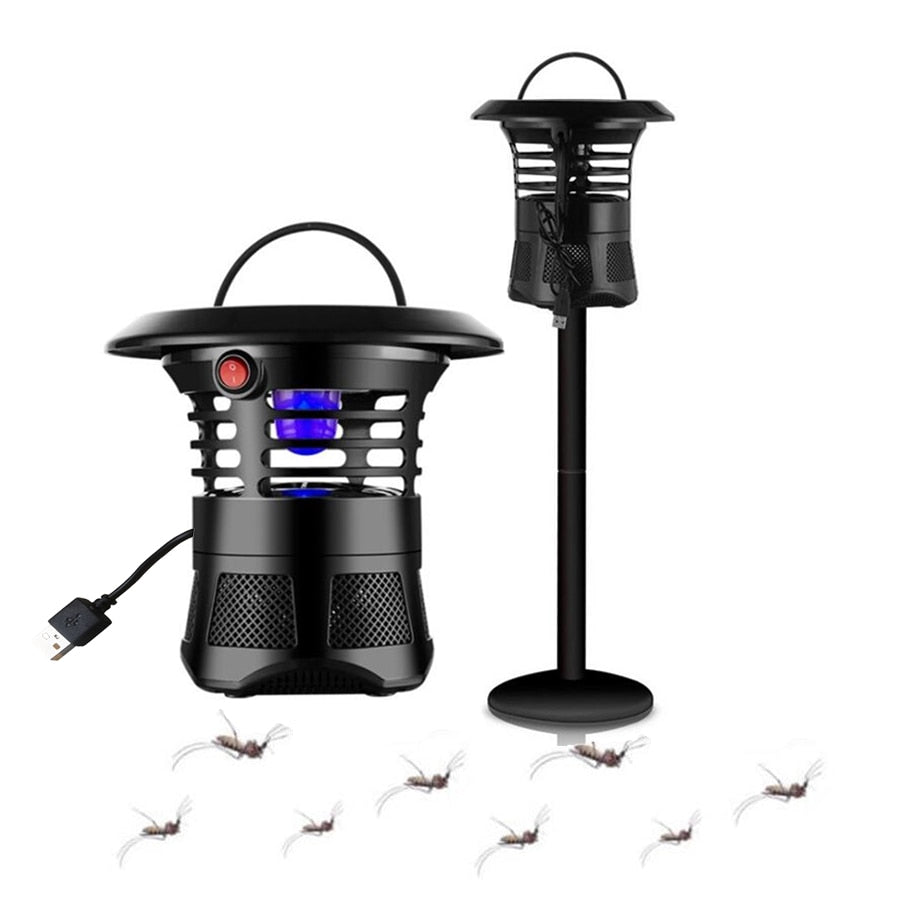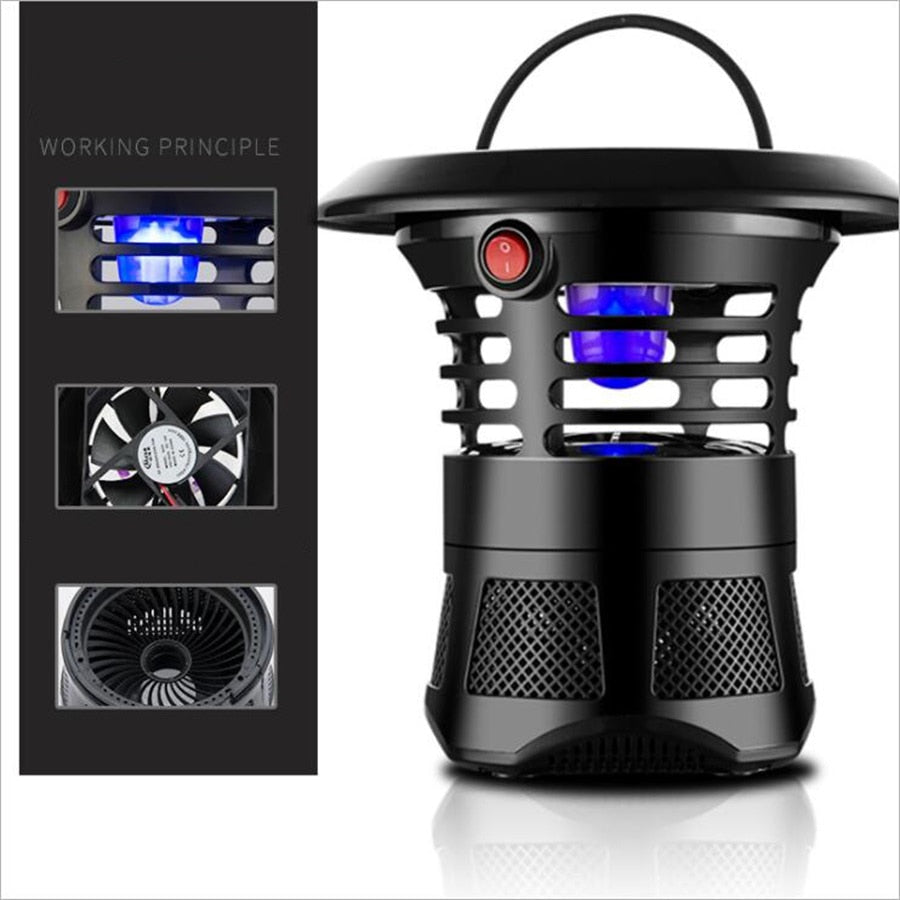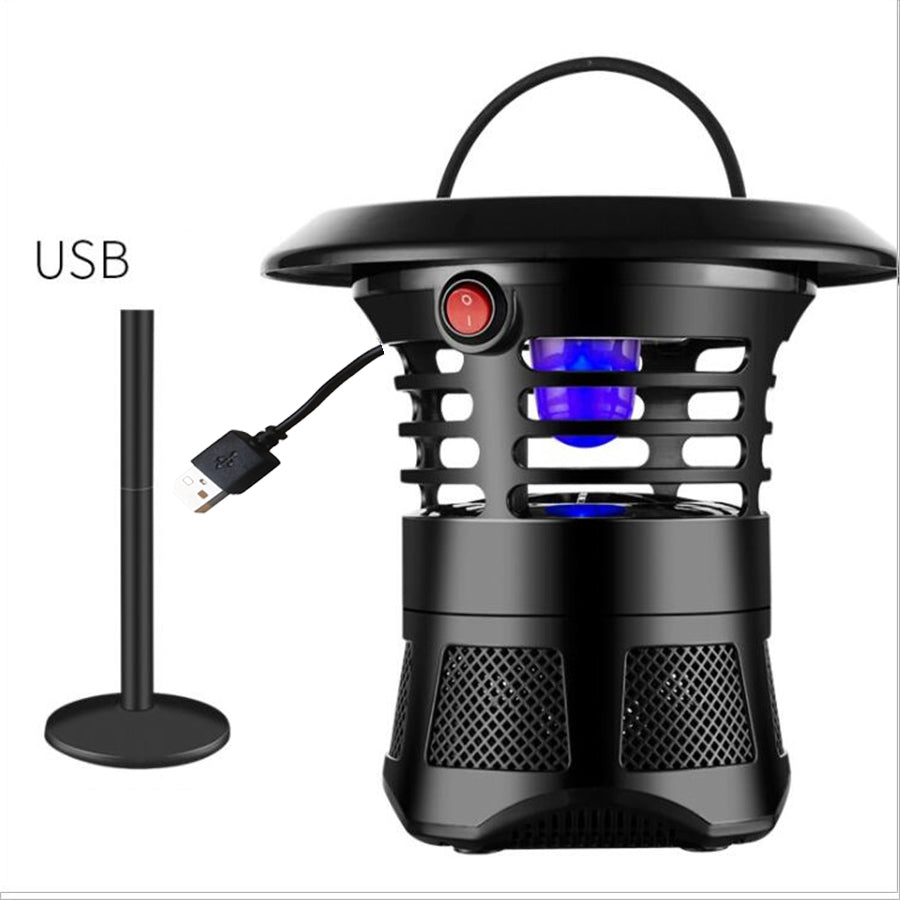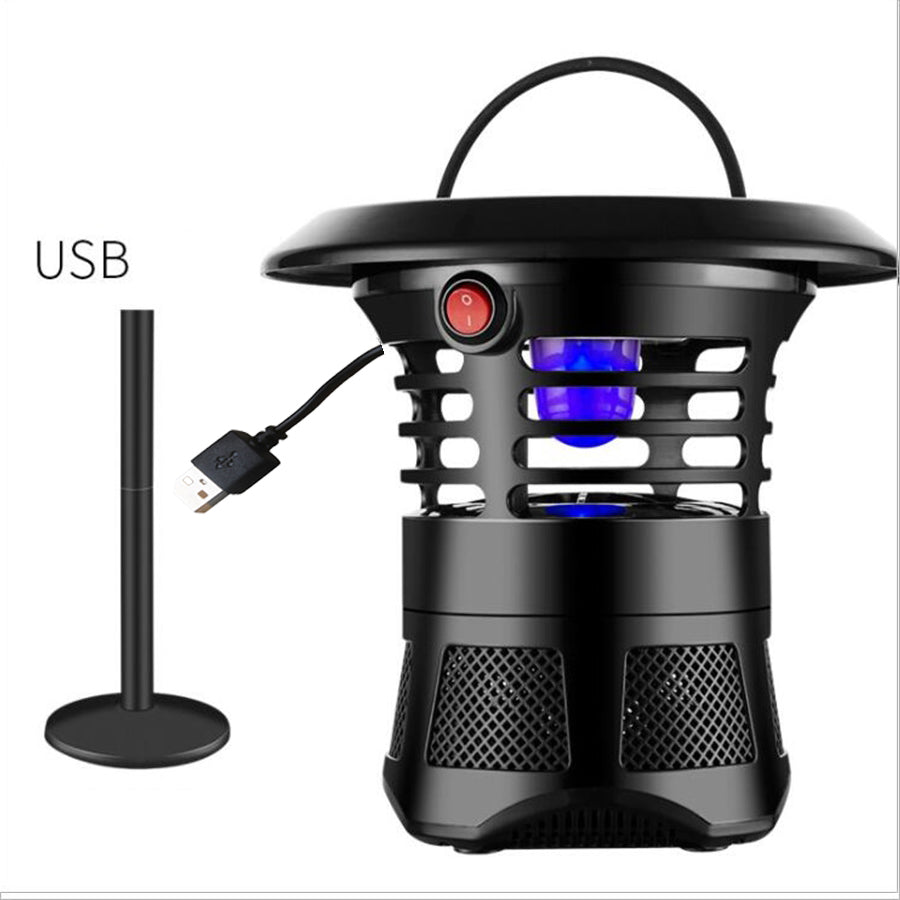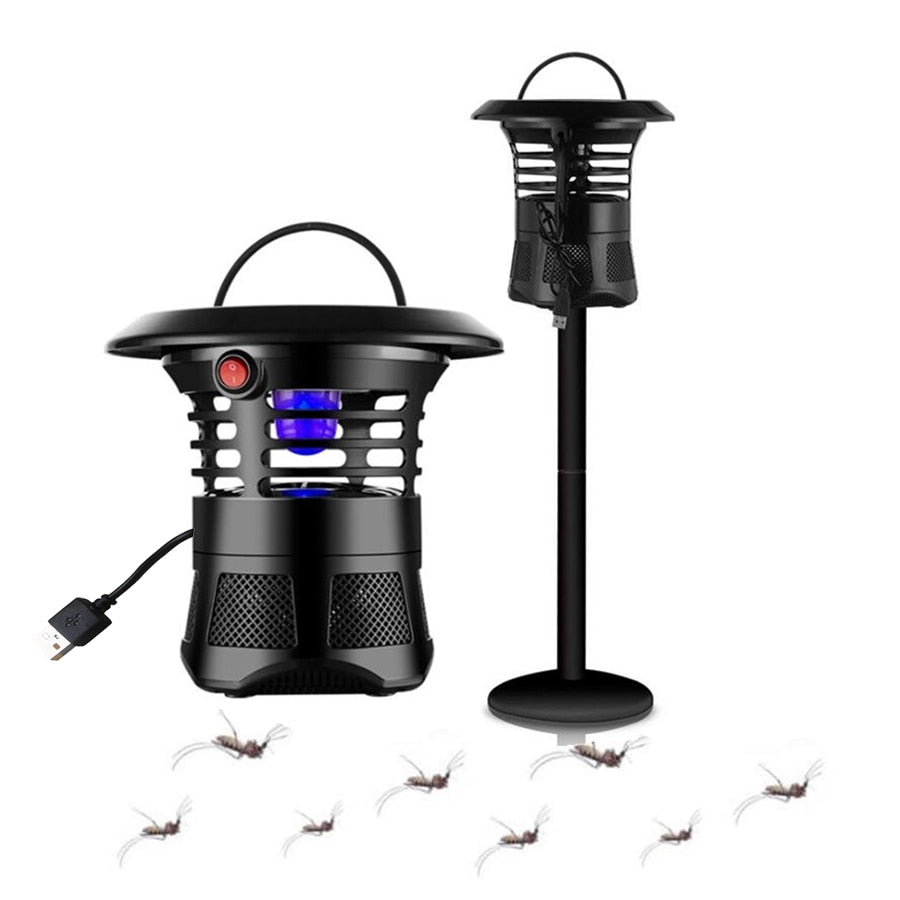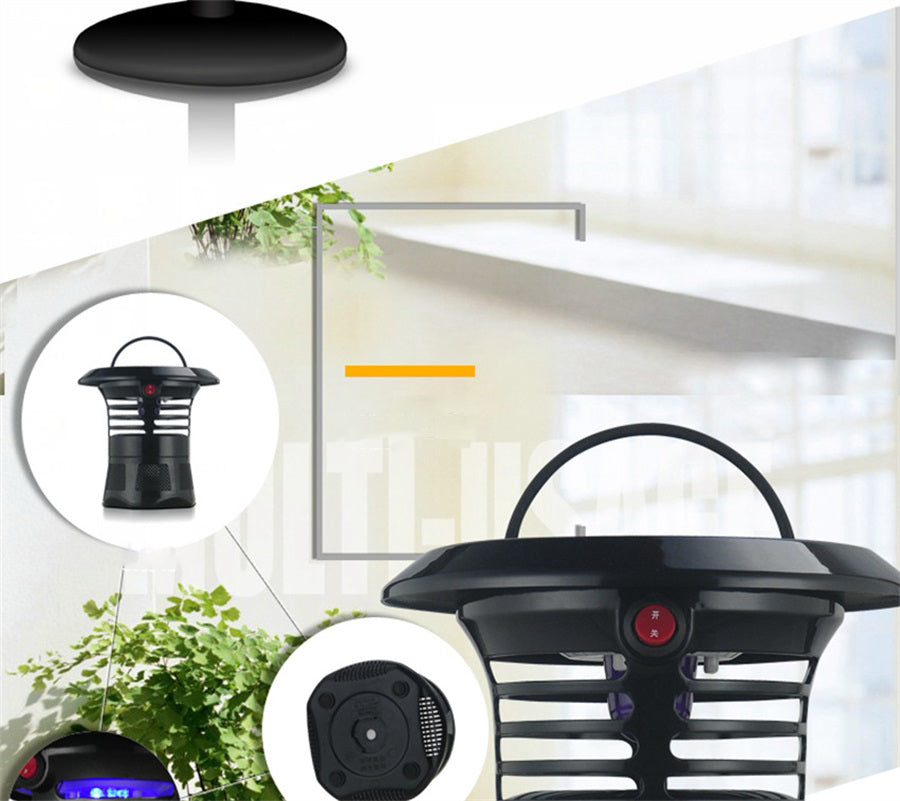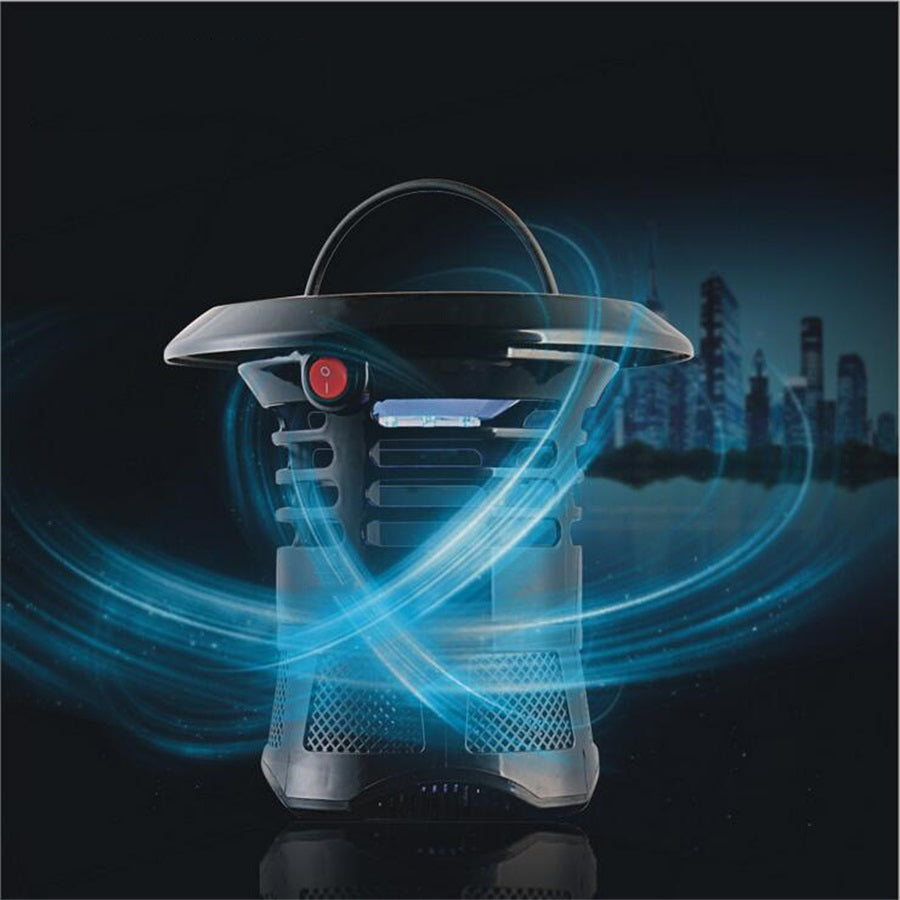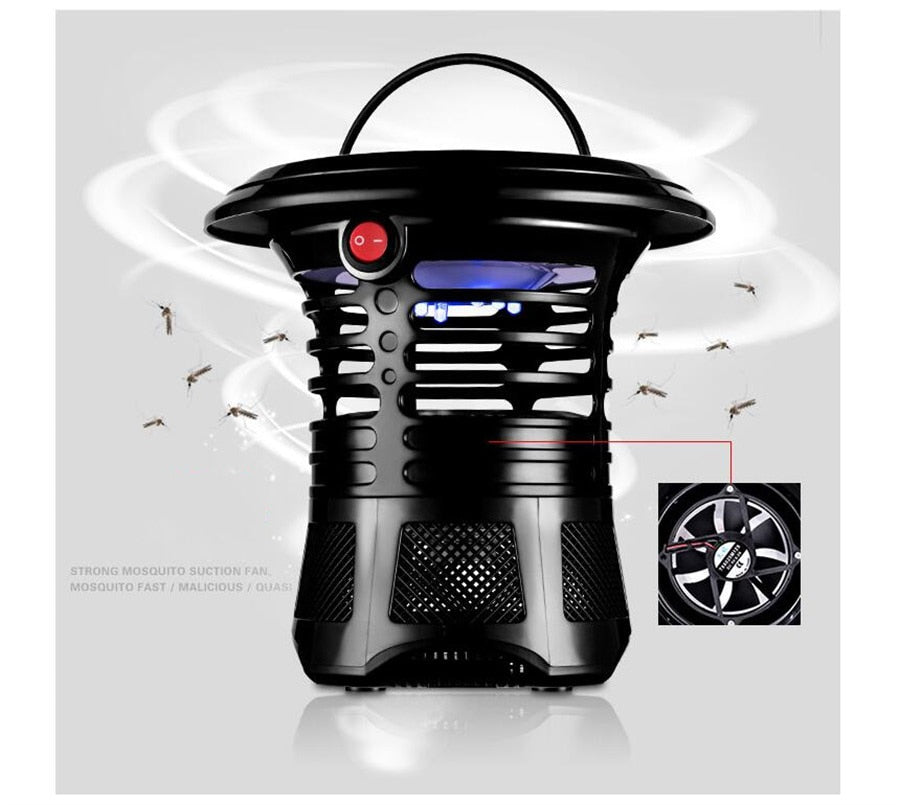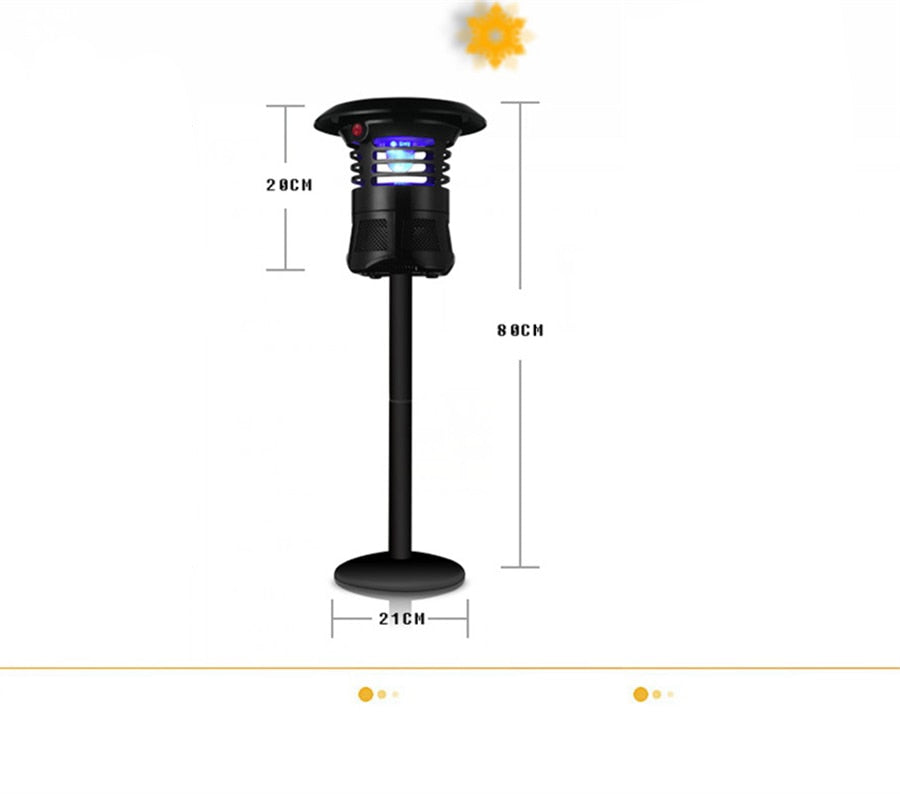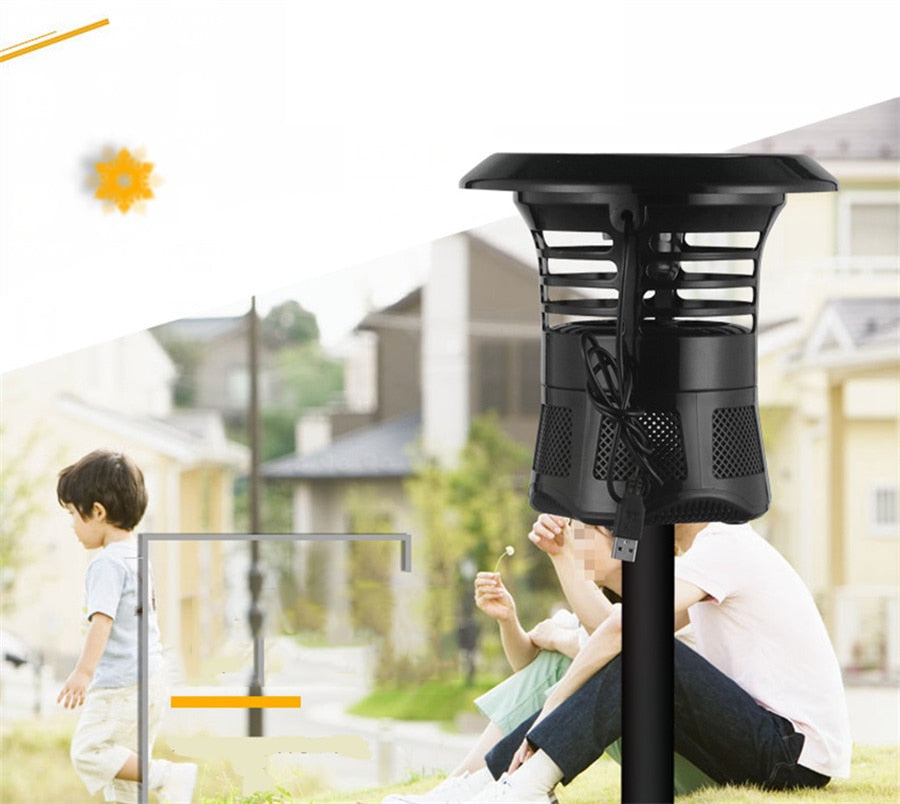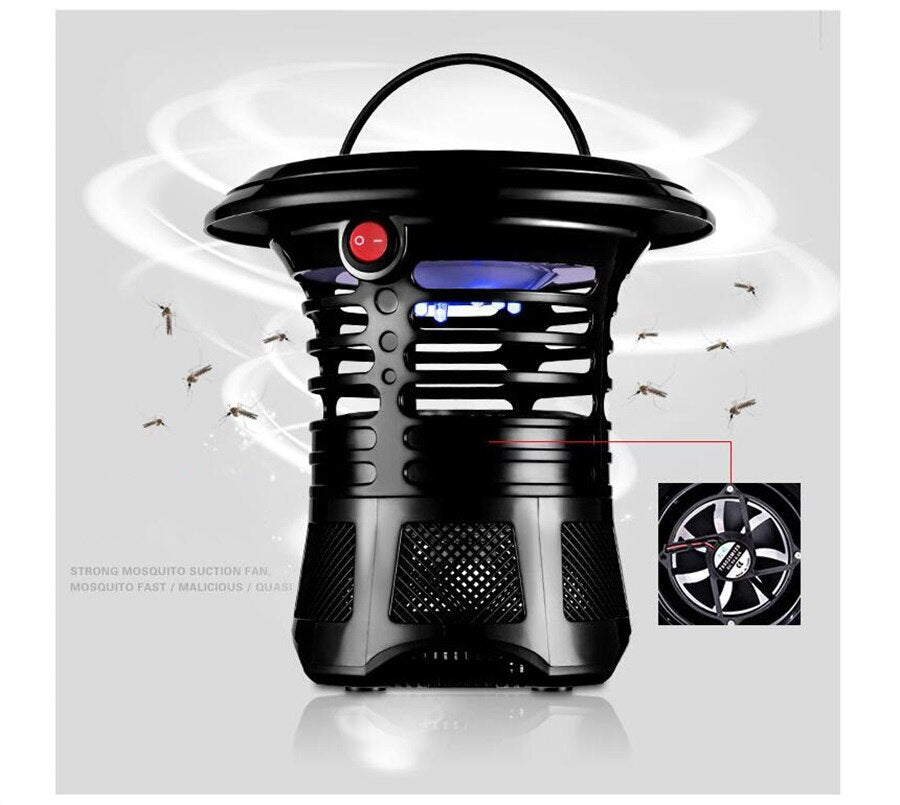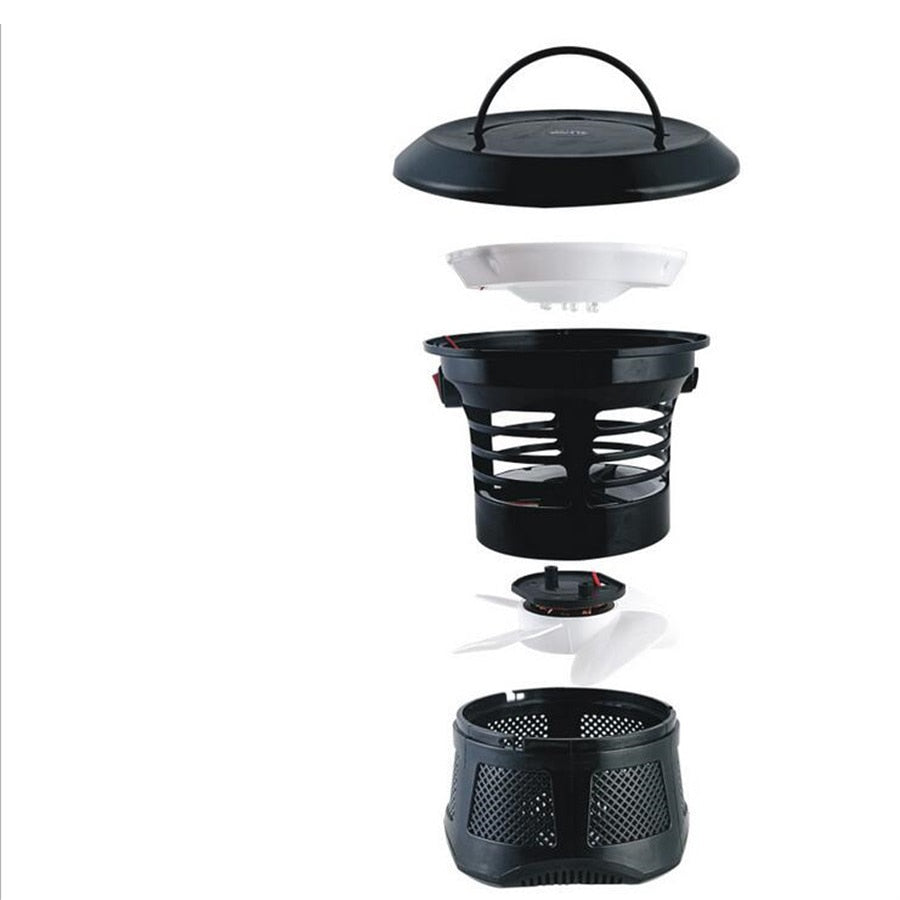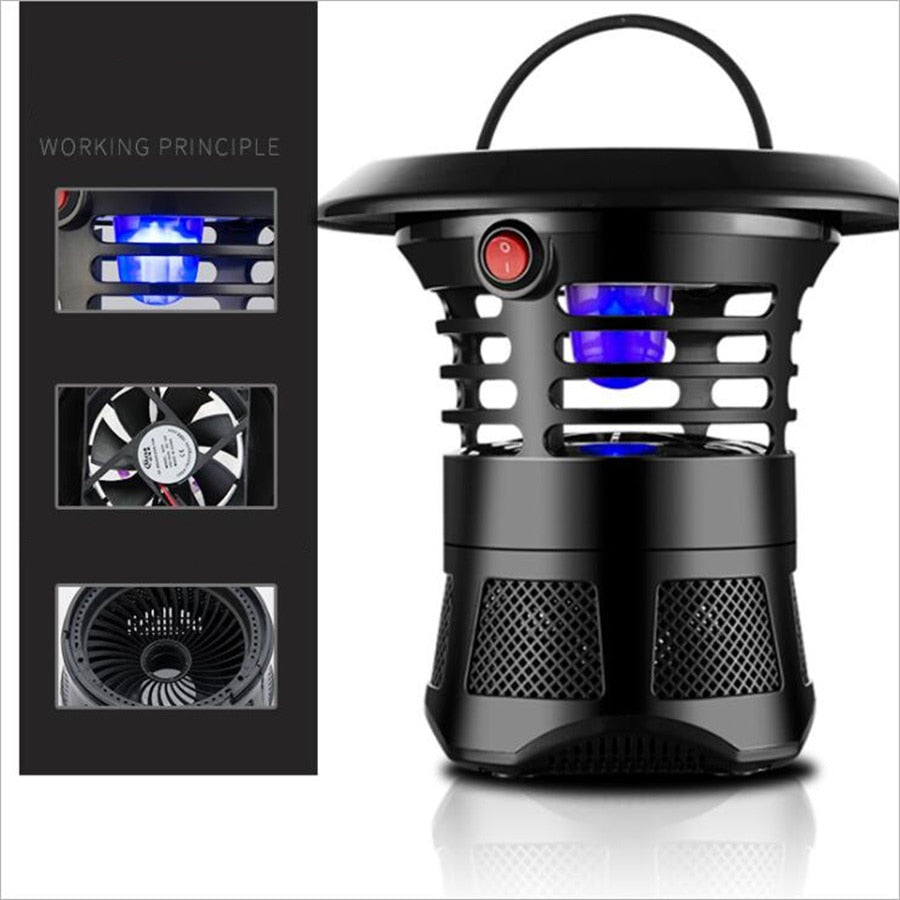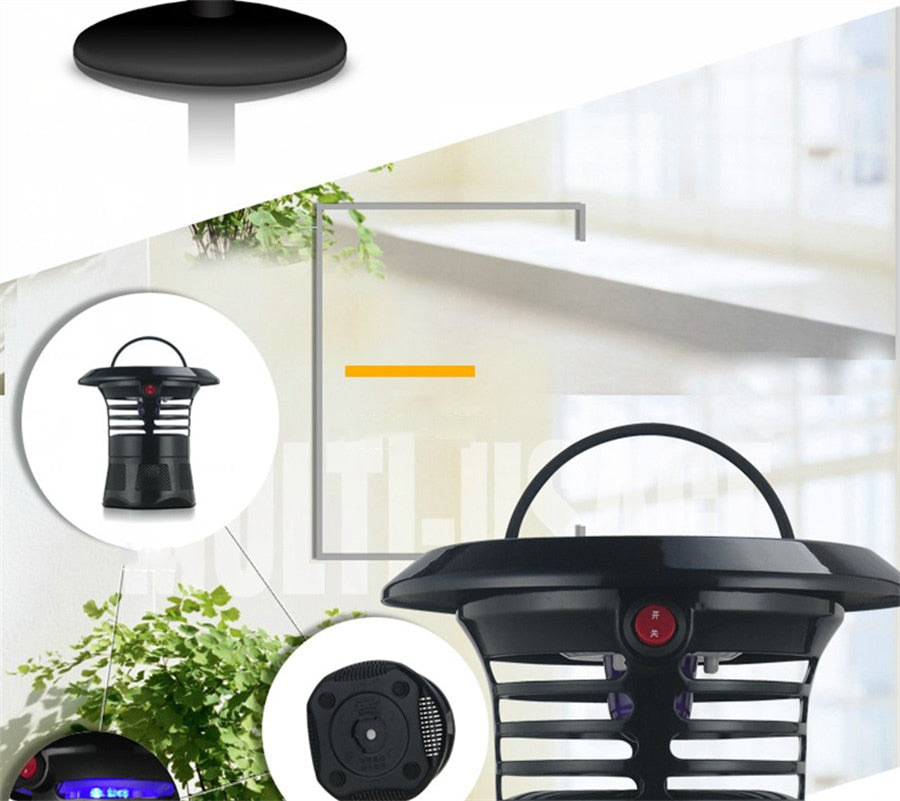 Collapsible content
Shipping Information

Due to a very high demand of our products, standard delivery times after the item has been shipped is roughly 5 to 10 business days to the United States for this product although it can take up to 14 days if there are delays!

We use a number of different shipping services including: Fedex, DHL, UPS, USPS, Yanwen logistics.

We aim to dispatch all orders from our warehouse within 48 hours, but please allow up to 3 business days during peak periods.

You will receive an email with a tracking number once your order is shipped. If you have any other questions, please contact us and we will do our best to help you out.
Our Guarantee

Our products are not just groundbreaking; they're backed by a solid 30-day guarantee. Should your experience fall short, we'll make it right. There's no risk - only assurance that you'll love what you discover.

If your purchase doesn't quite align with your desires, no hard feelings - we're here for your complete satisfaction.

Our 24/7/365 Ticket and Email Support team is by your side whenever you need assistance. Rest easy knowing we're here for you!
Why choose us?
Free Worldwide Shipping

We offer 100% free shipping on all products worldwide.
Shipping times range between 3 to 14 business days.

Customer Support

If you have any questions at all, our customer support is available 24/7 to answer any of your queries!

100% Secure Payments

Guaranteed secure checkout with bank-standard encryption.